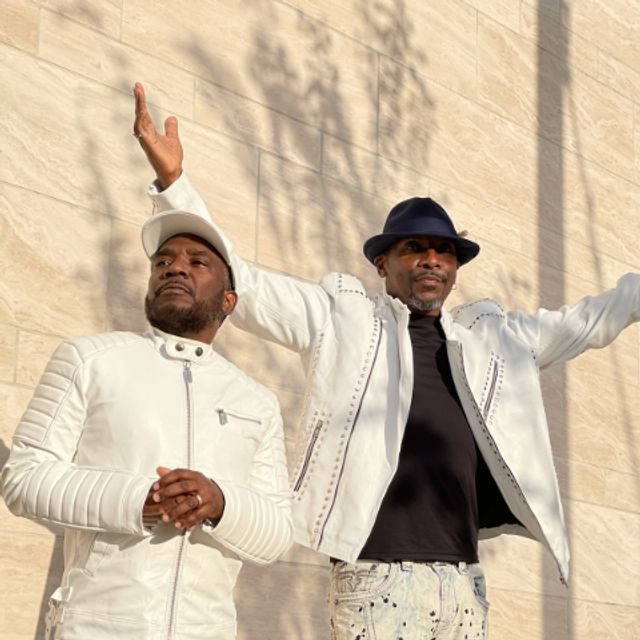 Tips Gratefully Accepted
We love making music, video's, and content writing with your entertainment pleasures in mind. We invite you to help support this musical journey. Your financial support is greatly appreciated!
Enter the amount you wish to donate
Thomas Brothers Entertainment Group is a music production company from Dayton, Ohio.
Welcome to our website. Music is a universal channel that gets into the hearts and souls of music lovers. Over the years, we have had the pleasure of recording, performing, writing, and entertaining people from all over the world. 
In the spring of 1983 the late Roger Troutman took interest and produced the group New Horizons which resulted in two albums on Columbia Records; a division of Sony Music Entertainment. Their first album titled "Something New" resulted with the hit single "Your Thing is Your Thing" which hit Billboards R & B top 40 charts. Their follow up album "Gonna Have Big Fun" was released in 1984. Original members of the group New Horizons- PleasureMore and Varges Thomas are keeping true R&B in the mainstream. 
The key to any successful venture is partnership.  We believe our partners are dj's, internet broadcasting companies, internet radio stations, music bloggers, music promoters, agents, podcast stations and other media resources including television; we thank all of you for your support. We will continue to make music that soothes the soul. We all have an appreciation for music. Thanks to today's state of the art technology we reach fans all over the world. We consider all of you family. 
Varges Thomas and his latest single "Lost For Words".PleasureMore with streams that reached over 100 different countries from his debut cover song "Break Up to Make Up" is back with his latest single "I Can't Tell Ya". This conversational work is truly a sultry R&B funk ballad that's sweet to the ears. The single "I Can't Tell Ya" has 2.47M streams worldwide and over 1.26M streams in the USA. As record producers', singers' and songwriters and the ability to create new music; our musical genre's includes: urban adult contemporary, R&B, Soul, neo-soul, and a touch of smooth jazz. We appreciate you being part of this musical journey to help us grow as a brand and build our fan-base touching the world in many different ways. Music, love and hope helps hold people together in a broken world. Get on this love train, dance to the music, get ready to party and have some fun! 
So, whether you want to listen to some good uplifting contemporary inspirational music or if you are ready to get your groove on, all the songs are for your listening pleasure and enjoyment. Chill with the  soul-sultry sensual touch; bounce and bob your head to the party funk jams that will make you sweat, followed by some pop and R&B that will stimulate your body to feel the musical vibes. Are you ready to sing, dance and have a real good time? If so, then get ready for some top-notch entertainment at its best.  
It's all about making great music that brings people together that makes us all feel good. May you enjoy new music at its best!
Download from our music page today and follow us on; Twitter, Facebook, Instagram and our Youtube channels to connect.
Stream also on your favorite music apps including but not limited to: iHeartRadio, Spotify, Audiomack and Pandora to name a few.
If you like what you see and hear then feel free to donate and purchase the merchandise of your choice; your support is greatly appreciated.
Download Today!
With purpose, hope and grace 
TBUniversalGroup LLC